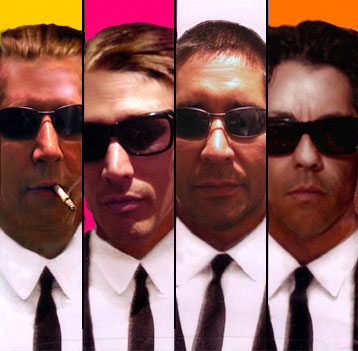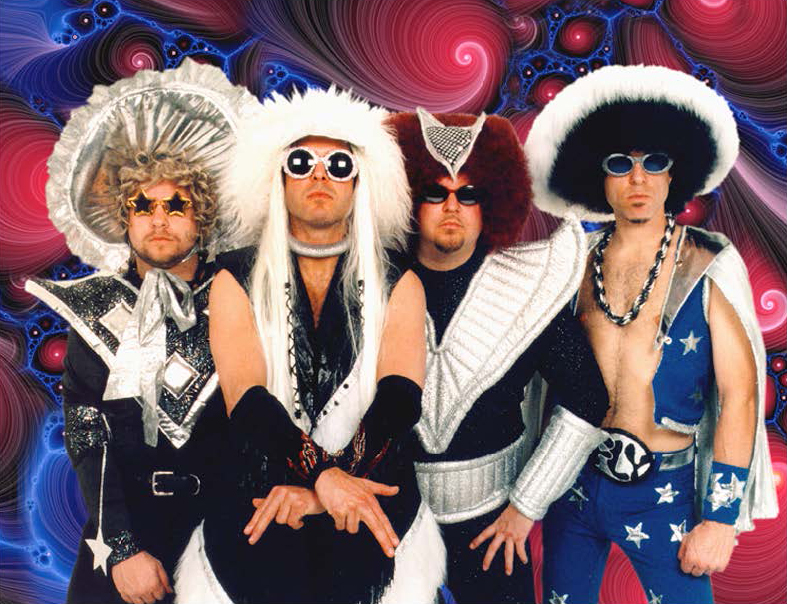 Song List
White Lines
Rollercoaster
1999
Knee Deep
Flashlight
Fire
Oops Upside Your Head
Funky Music
Slide
Burn Rubber
Word-Up
Dropped The Bomb On Me
Party Train
California
More Bounce
Aquaboogie
Da Butt
Brickhouse
White Horse
Erotic City
The Bird
Get Off
Let It Whip
Genius Of Love
Jungle Boogie
Atomic Dog
Hollywood Swingin' (With Rapper's Delight)
Dazz
Get Down On It
Bustin Loose
Fantastic Voyage
Jungle Love
Tear The Roof (Medley)
Bad Mamajamma
No Parking
Back In Love
Superfreak
The Bird
Grooveline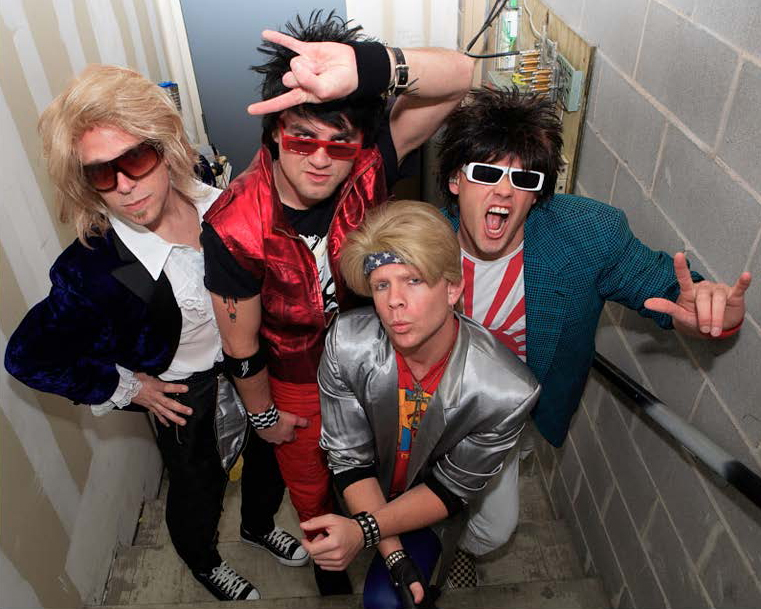 The M-80's Story…
The M-80's are a rockin' new wave band who will transport you back in time with hits including everything from "Just Like Heaven" by the Cure to "The Safety Dance" by Men Without Hats.
If you were a wild child of the 80's, The M-80's are the best way to celebrate this memorable decade. Don't forget your parachute pants, Member's Only jackets and crimped hair! The M-80's won't. The M-80's
Song List
SAFETY DANCE – MEN WITHOUT HATS
JUST CAN'T GET ENOUGH – DEPECHE MODE
THE METRO – BERLIN
BLISTER IN THE SUN – VIOLET FEMMES
DANCIN WITH MYSELF – BILLY IDOL
POP MUSIC – POP MUSIC
BLINDED ME WITH SILENCE – THOMAS DOLBY
IN CARS – GARY NUEMAN
WHITE WEDDING – BILLY IDOL
LET'S DANCE – DAVID BOWIE
GOOD GIRLS DON'T – THE KNACK
KIDS IN AMERICA – KIM WILDE
REBEL YELL – BILLY IDOL
VIDEO KILLED THE RADIO STAR – BUGGLERS
TAKE ON ME – AH HA
WAKE ME UP – WHAM
JUST LIKE HEAVEN – THE CURE
GIRLS JUST WANNA HAVE FUN – CINDY LAUPER
LAND DOWN UNDER – MEN AT WORK
99 LUFT BALLOONS – NINA
JESSIE'S GIRL – RICK SPRINGFIELD
WHAT I LIKE ABOUT YOU – THE ROMANTICS
WHIP IT – DEVO
TAINTED LOVE – SOFT CELL
ALWAYS SOMETHING – NAKED EYES
WE GOT THE BEAT – THE GO GO'S
GIRLS ON FILM – DURAN DURAN
REFLEX – DURAN DURAN
RIO – DURAN DURAN
HUNGRY LIKE THE WOLF – DURAN DURAN
PLEASE PLEASE – DURAN DURAN
DON'T CHANGE – INXS
RELAX – FRANKIE GOES TO HOLLYWOOD
NEW SENSATION – INXS
YOU SPIN ME RIGHT ROUND – DEAD OR ALIVE
WALKING IN LA – MISSING PERSONS
BLUE MONDAY – NEW ORDER
TURNING JAPANESE – THE VAPORS
ROCK LOBSTER – B52'S
COME ON EILEEN – DEXY'S MIDNIGHT RUNNERS
DER KOMISER – FALCO
NEED YOU TONIGHT – INXS
THINGS CAN ONLY GET BETTER – HOWARD JONES
PEOPLE ARE PEOPLE – TEARS FOR FEARS
GOODY TWO SHOES – ADAM ANT
WHY CAN'T I BE YOU – THE CURE
LIKE A VIRGIN – MADONNA
MATERIAL GIRL – MADONNA
WHAT YOU NEED – INXS
SO ALIVE – LOVE AND ROCKETS
FASCINATION – HUMAN LEAGUE
OUR HOUSE – MADNESS
LETS GO ALL THE WAY – SLY FOX
SHOUT – TEARS FOR FEARS
JUST WHAT I NEEDED – THE CARS
YOU MIGHT THINK – THE CARS
TALKING IN YOUR SLEEP – THE ROMANTICS
ROCK THE CASBAH – THE CLASH
DON'T YOU WANT ME – HUMAN LEAGUE
OBSESSION – BERLIN
I RAN – FLOCK OF SEAGULLS
OH MICKEY – TONY BASIL
MELT WITH YOU – MODERN ENGLISH
LITTLE GIRLS – OINGO BOINGO
WHO DO YOU WANT ME TO BE – OINGO BOINGO
DEAD MAN'S PARTY – OINGO BOINGO
ONLY A LAD – OINGO BOINGO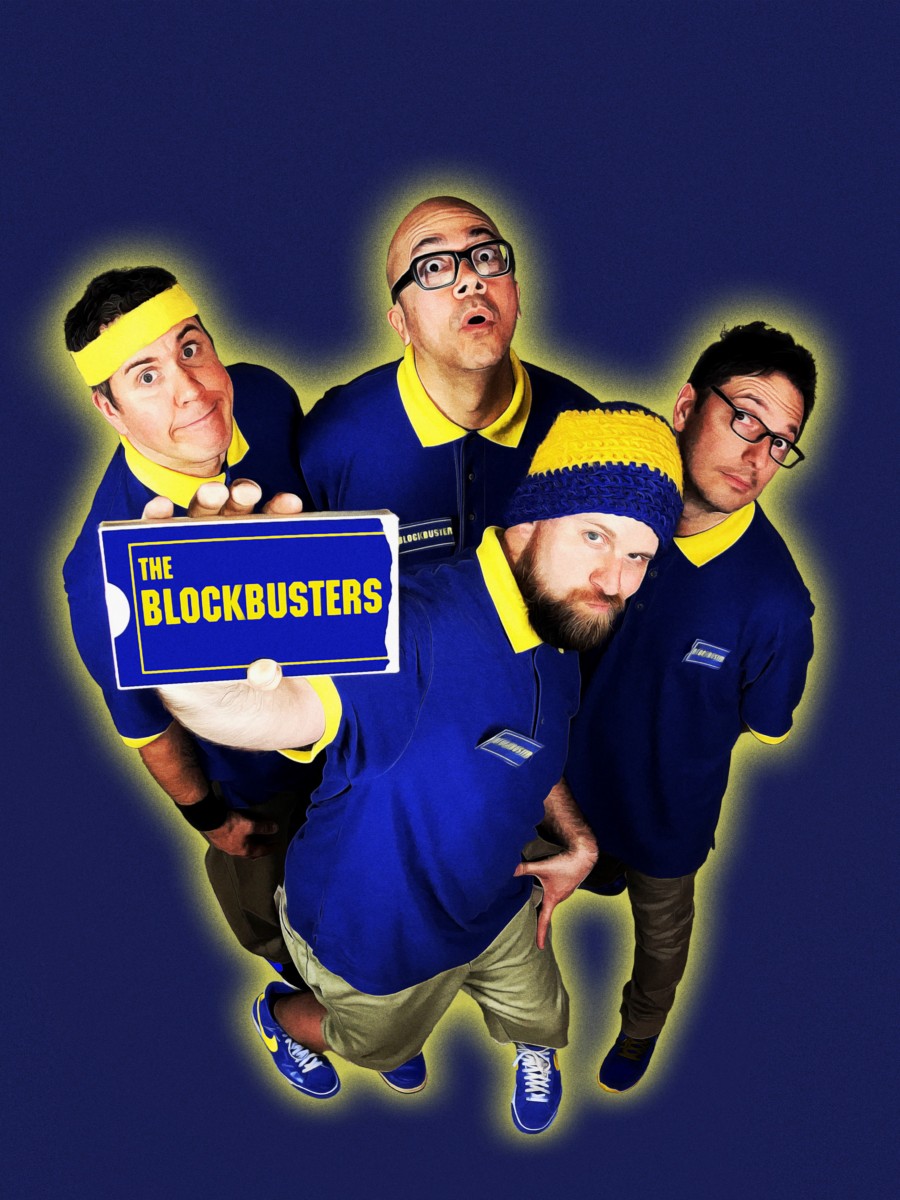 Song List
1979-Smashing Pumpkins
All Around the World-Red Hot Chili Peppers
Allstar-Smash Mouth
All That She Wants-Ace of Base
All the Small Things-Blink 182
Are You Gonna Go My Way-Lenny Kravitz
Baby Got Back-Sir Mix A Lot
Baby One More Time-Britney Spears
Basket Case-Green Day
Been Caught Stealing-Jane's Addiction
Buddy Holly-Weezer
Bust A Move-Young MC
California Love-2 Pac
Canned Heat-Jamiroquai
Cult of Personality-Living Colour
Enter Sandman-Metallica
Epic-Faith No More
Evenflow-Pearl Jam
Everlong-Foo Fighters
Fly Away-Lenny Kravitz
Friday I'm In Love-The Cure
Genie In A Bottle-Christina Aguilera
Give It Away-Red Hot Chili Peppers
Groove Is In The Heart-Deee-Lite
Humpty Dance-Digital Underground
Ice Ice Baby-Vanilla Ice
Insane In The Membrane-Cypress Hill
Intergalatic-Beastie Boys
Interstate Love Song-Stone Temple Pilots
I Want It That Way-Backstreet Boys
Jump Around-House of Pain
Just A Girl-No Doubt
Killing In The Name-Rage Against The Machine
La Vida Loca-Ricky Martin
Lose Yourself-Eminem
Loser-Beck
Man In The Box-Alice In Chains
MMMbop-Hanson
My Own Worst Enemy-Lit
Nookie-Limp Bizkit
No Scrubs-TLC
Personal Jesus-Depeche Mode
Plush-Stone Temple Pilots
Poison-Bel Biv Devoe
Right Here, Right Now-Jesus Jones
Sabotage-Beastie Boys
Santeria-Sublime
Semi Charmed Life-Third Eye Blind
Slide-Goo Goo Dolls
Smells Like Teen Spirit-Nirvana
Song 2-Blur
The Distance-Cake
The Middle-Jimmy Eat World
This Is How We Do It-Montell Jordan
Today-Smashing Pumpkins
Tubthumpin'-Chumbawamba
Unbelievable-EMF
Under The Bridge-Red Hot Chili Peppers
Walking On The Sun-Smashmouth
What I Got-Sublime
Would-Alice In Chains
You Get What you Give-New Radicals
You Oughta Know-Alanis Morissette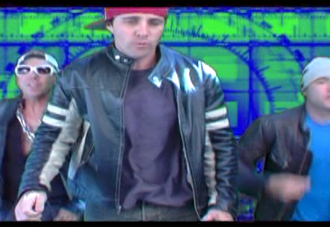 Song List
EVERYBODY ( BACKSTREET BOYS )
BYE BYE BYE ( NSYNC )
OOPS I DID IT AGAIN ( BRITTNEY SPEARS )
RIGHT STUFF  ( NEW KIDS ON THE BLOCK)
THIS IS HOW WE DO IT ( MONTELL JORDAN )
WALK THIS WAY ( AEROSMITH AND RUN DMC )
BUST A MOVE ( YOUNG MC ) 
GONNA MAKE U SWEAT  ( C & C MUSIC FACTORY )
BABY GOT BACK ( SIR MIXALOT )
BRASS MONKEY ( BEASTIE BOYS )
CALIFORNIA LOVE ( DR. DRE AND TUPAC )
IT'S GONNA BE ME ( NSYNC )
NO SCRUBS ( TLC ) 
FIGHT FOR YOUR RIGHT TO PARTY ( BEASTIE BOYS )
FUNKY COLD MEDINA ( TONE LOC ) 
HUMPTY DANCE ( DIGITAL UNDERGROUND)  
WILD THING ( TONE LOC )
GIRL U KNOW IT'S TRUE ( MILLI VANILLI ) 
GIRLS ( BEASTIE BOYS )
ICE ICE BABY ( VANILLA ICE )
LARGER THAN LIFE ( BACKSTREET BOYS )
IT'S TRICKY ( RUN DMC )
JUMP AROUND ( HOUSE O PAIN )
MY PREOGATIVE  ( BOBBY BROWN )
POP ( NSYNC )
POUR SOME SUGAR ON ME REMIX ( DEF LEPPARD )
POISON ( BEL BIV DEVOE ) 
SABOTAGE ( BEASTIE BOYS )
STRAIGHT UP ( PAULA ABDUL )
WHITE LINES ( GRANDMASTER FLASH ) 
YOU CAN'T TOUCH THIS ( MC HAMMER )
YOU BE ILLIN ( RUM DMC )
OPP ( NAUGHTY BY NATURE )
PUSH IT ( SALT N PEPA )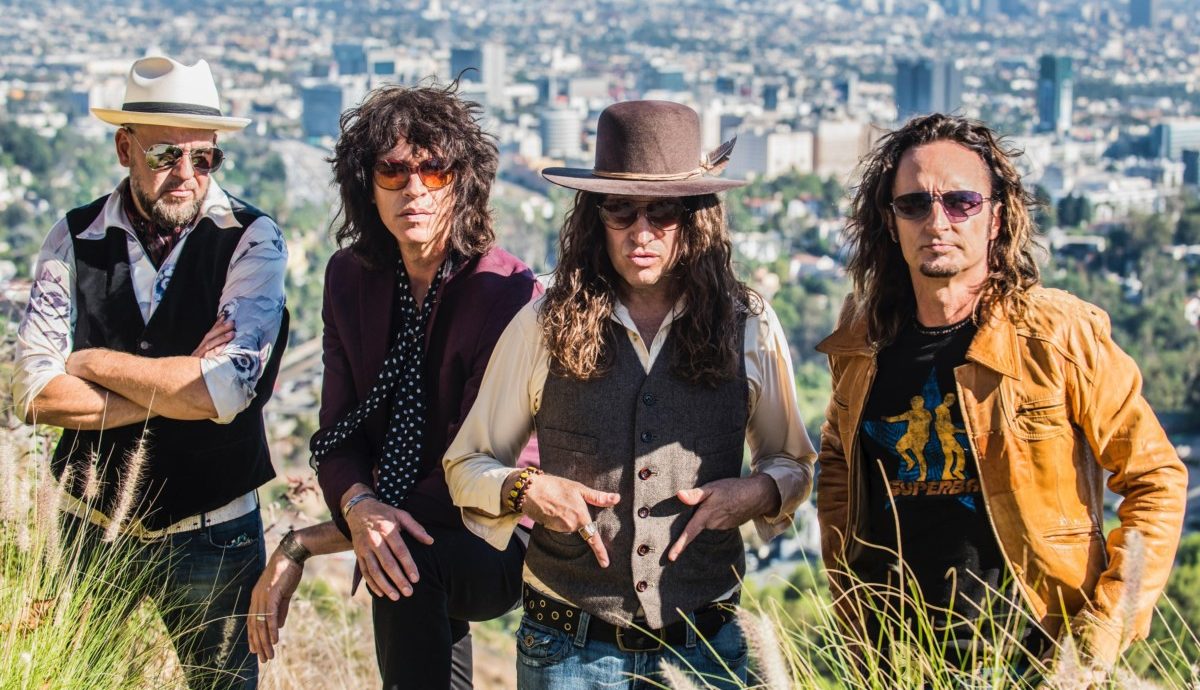 Roxanne Story…
Originally formed in the late 80's, Roxanne garnered commercial success with their 1988 self-titled debut album which was well received with two songs charting on rock radio; "Cherry Bay" and "Sweet Maria", as well as a cover of Wild Cherry's "Play That Funky Music" which hit #63 on the Billboard singles charts and was in full rotation on both dance and rock stations simultaneously.
show more
As with many bands from that era, facing the decline in interest for AOR rock due to the onslaught of the "grunge" scene, the guys in Roxanne went on hiatus. Now 30 years later the band returns with a new offering entitled "Radio Silence", which features 11 tracks of pure adrenalized classic rock influenced music and also features special guest appearances by guitar legend George Lynch, King's X front-man dUg Pinnick and Korn drummer Ray Luzier.
Regarding the recording process, lead singer Jamie Brown comments, "We wanted to make a rock record that you'd want to crank in your car and drive fast with the windows down and I think we accomplished that!". Drummer Dave Landry adds, "We are all very proud of this album and are ecstatic the way it turned out…the songs, the tones and the performances. Recorded on 2-inch analog, it sounds real, it is real, and truly represents the way our band sounds!"
With influences that range from Queen to Bad Company to Thin Lizzy, "Radio Silence" is best described as a perfect blend of classic rock with a modern-day edge!
Produced by Rich Mouser and Jamie Brown and recorded, mixed & mastered at The Mousehouse Studio, Los Angeles, CA
Jamie Brown – Vocals, Guitar
John Butler – Guitar
Joe Infante – Bass
Dave Landry – Drums
show less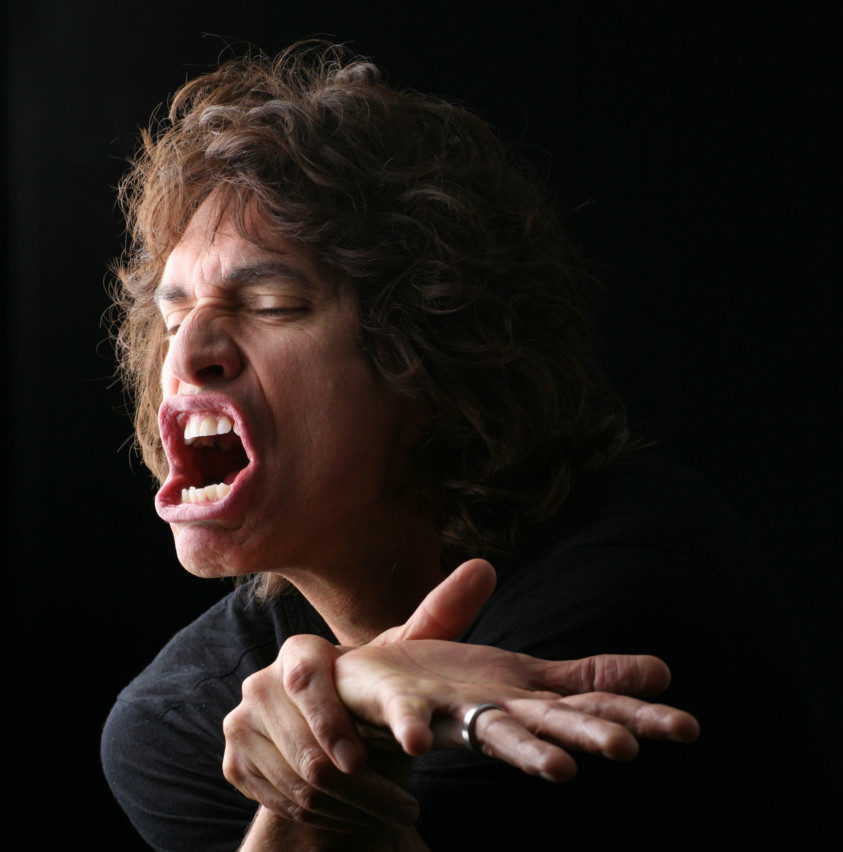 Song List
Start Me Up
I Can't Get No Satisfaction
Under My Thumb
Shattered
Only Rock n Roll
Bitch
Honky Tonk Women
You Can't Always Get What You Want
Miss You
Tumbling Dice
Gimme Shelter
Beast Of Burden
Brown Sugar
Jumping Jack Flash
Ruby Tuesday
Angie
Doo Doo Doo Doo Heart Breaker
Sympathy For The Devil
Street Fighting Man
All Down The LIne
Paint It Black
Hang Fire
Wild Horses
Happy
Let It Bleed
If You Can't Rock Me
It's all over Now
She's So Cold
Monkey Man
Waiting On a Friend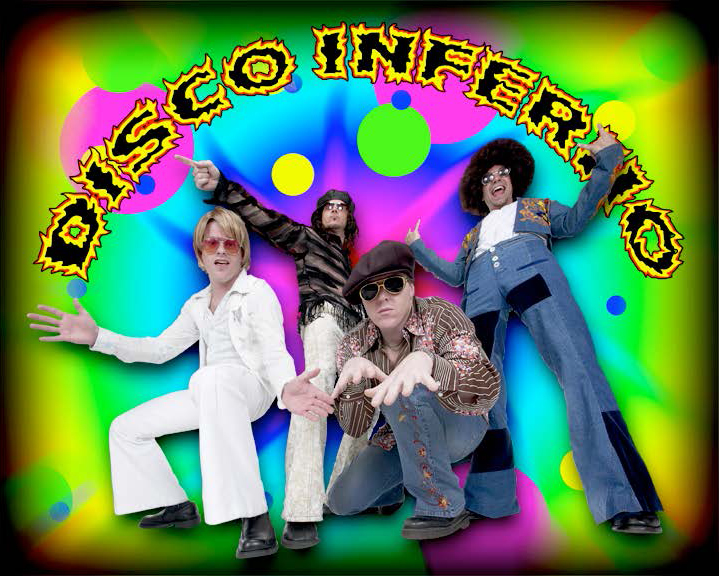 Song List
Boogie Nights – Heatwave
Grooveline – Heatwave
Always & Forever – Heatwave
Super Freak – Rick James
Give It To Me Baby – Rick James
Le Freak – Chick
Funky Music Medley – Wild Cherry
Celebration – Kool And The Gang
Ladies Night – Kool And The Gang
That's The Way – K.C. & The Sunshine Band
Get Down Tonight – K.C. & The Sunshine Band
Shake Your Booty – K.C. & The Sunshine Band
I'm Your Boogie Man – K.C. & The Sunshine Band
Please Don't Go – K.C. & The Sunshine Band
Boogie Shoes – K.C. & The Sunshine Band
You Should Be Dancing – The Bee Gees
HOW DEEP IS YOUR LOVE – The Bee Gees
Jive Talking – The Bee Gees
Lady Marimalade – La Belle
Easy – The Commodores
Three Times a Lady – The Commodores
Brick House – The Commodores
Heart Of Glass – Blondie
Y.M.C.A. – The Village People
Macho Man – The Village People
We Are Family – Sister Sledge
Disco Inferno – The Trammps
Don't Leave Me This Way – Thelma Houston
Got To Be Real – Cheryl Lynn
Night Fever – The Bee Gees
Boogie Oogie Oogie – A Taste Of Honey
I Will Survive – Gloria Gaynor
Funkytown – Lipps Inc.
Car Wash – Rose Royce
Boogie Wonderland – Earth Wind and Fire
September – Earth Wind and Fire
Shinning Star – Earth Wind and Fire
Lets Groove – Earth Wind and Fire
Don't Stop Till You Get Enough – Michael Jackson
Dancin Machine – The Jackson Five
Fire – Ohio Players
Love Roller Coaster – The Ohio Players
Boogie Fever – The Sylvers
Take Your Time – SOS Band
Do Ya Think Im Sexy – Rod Stewart
The Hustle – Van Mccoy
I Was Made For Lovin You – Kiss
You Make Me Feel Like Dancin – Leo Sayer
Kung Fu Fighting – Carl Douglass
Hot Child In The City – Nick Gilder
Ring My Bell – Anita Ward
Last Dance – Donna Summer
Bad Girls – Donna Summer
Dazz – Brick
Copacabana – Barry Manilow
Best Of My Love – The Emotions
Turn The Beat Around – Vicki Sue Robinson
Sir Duke – Stevie Wonder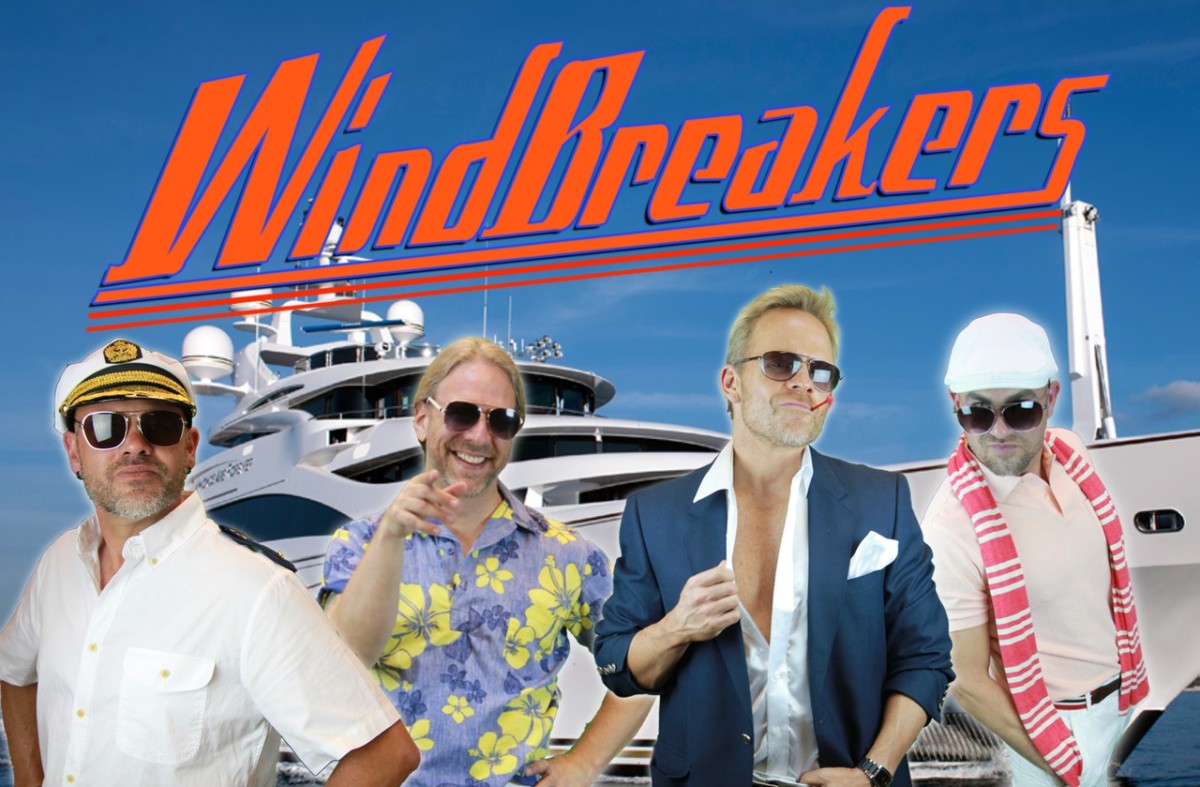 About
The Windbreakers are a distinctly smooth "Yacht Rock" tribute dedicated to resurrecting the best music ever to hit the airwaves– 70's and 80's "AM Gold." The Windbreakers are all multi-instrumentalists and lead vocalists who harmonize magnificently together. The Windbreakers are the embodiment of an era when pina coladas, ocean breezes, key parties, beards, and afternoon delights ruled the day; a time when out of every AM radio came the smooth, sultry, sexy, sounds of soft rock.
Song List
Ride like the wind – Christopher Cross
Right down the line – Jerry Rafferty
Ricky don't loose that number – Steely Dan
Rocket man – Elton John
Rosanna – Toto
Sailing – Christopher Cross
Sarah Smile – Hall and Oates
Saturday in the park – Chicago
Sister Golden Hair – America
So into you – Atlanta Rhythm Section
Sweet Caroline – Neil Diamond
Taking it to the streets – Doobie Brothers
Total eclipse of the heart – Bonnie Tyler
What a fool believes – Michael McDonald
What you wont do for love- Bobby Caldwell
you can do magic – America
Summer breeze – Seals and Crofts
I can't tell you why – The Eagles
I keep forgetting – Michael McDonald
Just the way you are – Billy Joel
Lido – Boz Scaggs
Joker – Steve Miller
Love will keep us together – Captain and Tennile
Lowrider – War
Lowdown – Boz Scaggs
Maniac – Michael Sembello
Maneater – Hall and Oates
Nights on Broadway – The Bee Gees
Power of love – Huey Lewis
Reelin in the years – Steely Dan
Reminiscing – Little River Band
Rich Girl – Hall and Oates
Africa – Toto
All night long – Lionel Richie
Baby come back – Player
Baker street – Jerry Rafferty
Biggest part of me – Ambrosia
Billy Jean – Michael Jackson
Brandy – Looking Glass
Caribbean Queen – Billy Ocean
Dancin in the moonlight – Van Morrison
Do it again – Steely Dan
Drift away – Dobie Grey
Easy – Commodores
Don't you forget about me – Simple Minds
Escape (The Pina Colada Song) – Rupert Holmes
How long has this been going on – Ace
I can't go for that – Hall and Oates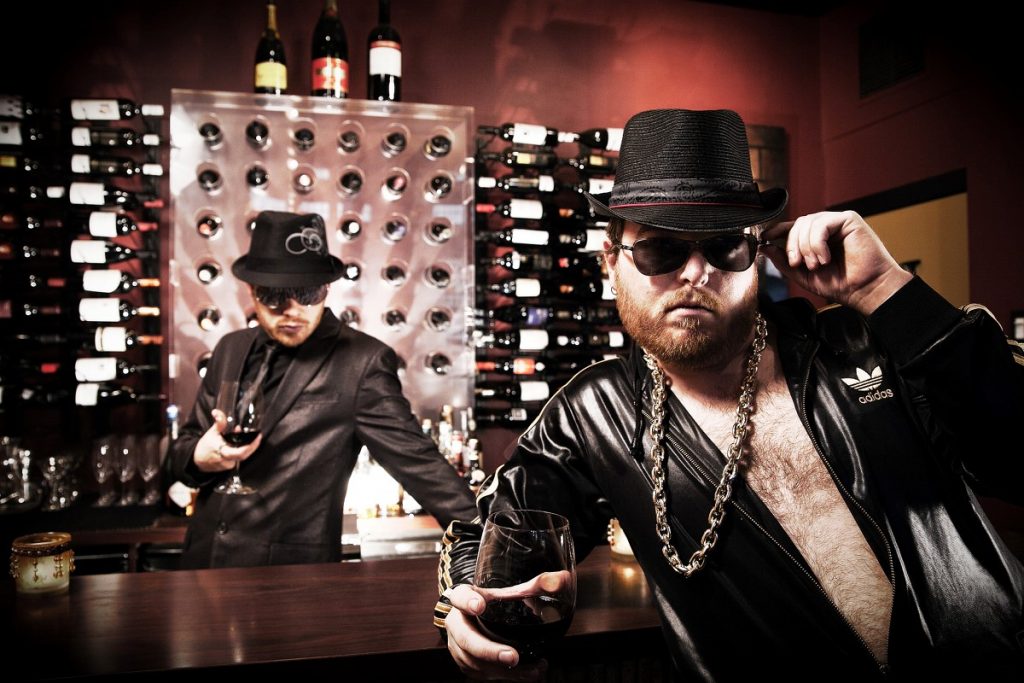 Song List
BRASS MONKEY – BEASTIE BOYS
WALK THIS WAY – RUN DMC/AEROSMITH
WHITE LINES – GRANDMASTER FLASH
MY PEROGATIVE – BOBBY BROWN
JUMP AROUND – HOUSE OF PAIN
WILD THING – TONE LOC
FUNKY COLD MEDINA – TONE LOC
BUST A MOVE – YOUNG MC
PUSH IT – SALT N PEPPA
DOWN WITH OPP – NAUGHTY BY NATURE
THE HUMPTY DANCE – DIGITAL UNDERGROUND
RICO SUAVE – GERARDO
ICE ICE BABY – VANILLA ICE
THAT GIRL IS POISON – BELL BIV DEVOE
GIRL YOU KNOW IT'S TRUE – MILLI VANILLI
YOU BE ILLEN – RUN DMC
BABY GOT BACK – SIR MIX ALOT
ME SO HORNY – 2 LIVE CREW
SUPER SONIC – JJ FAD
RIGHT STUFF – NEW KIDS ON THE BLOCK
U CAN'T TOUCH THIS – MC HAMMER
FEELS GOOD – TONY TONI TONE
SWEAT – C&C MUSIC FACTORY
FIGHT FOR YOUR RIGHT – BEASTIE BOYS
STRAIGHT UP – PAULA ABDUL
PARENTS JUST DON'T UNDERSTAND – DJ JAZZY JEFF & THE FRESH PRINCE
MAMA SAID KNOCK YOU OUT – LL COOL J